TETON VALLEY'S PREMIER VACATION RENTAL MANAGEMENT FIRM!
Based in downtown Driggs, ID, Teton Valley Property Management is Teton Valley's most established property management firm offering vacation rental services. We know how valuable your time and your home is. Our local team brings marketing prowess, community knowledge, and unmatched hands-on care for both homeowners and guests.
We're confident in our team's abilities when it comes to managing your Teton Valley home.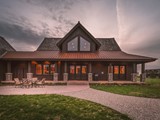 Do you need marketing?
We know that not only are you looking for someone to treat your property as if it were their own but also an experienced team that understands marketing and uses local knowledge in conjunction with leading industry software to ensure The highest possible return on your investment. We have designed our website, integrations, and processes specifically to the nuances of Teton Valley. It's why we're successful in real estate, and how we differentiate our portfolio from the rest. 
We partner with the industry's leading software to promote your investment, organize revenue, and appropriately report and distribute all taxes and funds as required on a local and State level. We utilize AI and algorithm-based technology for pricing and marketing but always oversee these recommendations to promote last-minute bookings and the highest return in our highly competitive marketplace.





Are you looking for care?
You are considering a property manager because you are looking for a hands-off solution. You need someone local that you can rely on. You expect your property to be cared for. You need a solution that ensures a great experience for your guests to ensure return visitors and great reviews. Our team's philosophy is accomplishing just that, and we go to great lengths to be sure that it does.
Local team
Local, quality contractors
Decades of experience
Advanced software
Owner-operated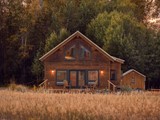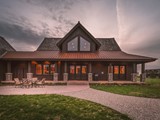 Need the best guest services?
Your guest's experience is our priority. Reviews aren't overlooked, so we don't overlook them. Return visitors only return when their vacation memories stand out, and that is where our team shines. We strive to create the perfect stay, but we recognize that things happen. With 24/7 guest support, we have the local team to resolve issues quickly. Guests won't wait for out-of-state contractors or rely on subcontractors.
4.9 Google Rating
Want competitive rates?
We've been known for our transparency with pricing and rates, and we hate nickel-and-diming as much as anyone else. Our short-term rental program is designed to offer the best return on investment with a full-service approach. If you are looking for a part-time manager, cleaning only solution, or reservations only solution, Teton Valley Property Management is not for you. Contact us today to learn more about pricing for your specific property or portfolio.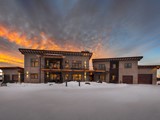 Inquire today to learn how our team can help you find success, and reassurance with your Teton Valley investment!
CONTACT US TODAY!